Grow with Us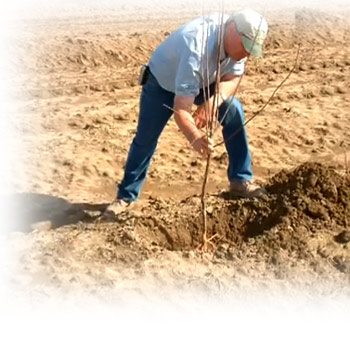 Chico Nut Company is serious about partnering with like-minded growers who want a marketing counterpart with a long-term view and adaptable methods that maximize opportunities and minimize risks.
As almond growers ourselves, we have a good idea what it takes to prosper in this industry. We have been almond sellers long enough to understand the forces that govern our market. It's our job to know, track and recognize any potential difficulties.
What sets Chico Nut apart from others is our bottom-line approach. By listening to your concerns, we analyze how to help improve your organization. We then devise a plan, addressing your specific needs, and together as a team, we work to better your results.
Our strongest asset is our flexibility. Only a strong handler can be truly flexible. We strive for solid, sound practices year after year, which means responding to the shifting landscape of buyers and sellers. For example, the best approach last year may not be the best approach this year. Part of our job is to consult with our growers about adjustments in strategy as often as conditions require.
With nearly 40 years of experience, our company history is consistently profitable and continuously innovative. Our obsession with returns is absolutely grower-oriented, and our passion for excellence and improvement is the driving force that keeps us competitive.
We encourage you to visit us and experience firsthand what we are doing to enrich returns for our growers. It takes more than optimism to succeed in this business—it takes imagination and hard work.
Come look us over!